1
« on: May 29, 2020, 07:13:52 pm »
This review pertains to the trilogy of the 2 EP's 'Not The Actual Events', 'Add Violence' and the album 'Bad Witch', by Nine Inch Nails.

Okay, so I've been spending some time with the EPs Not The Actual Events, Add Violence and the album Bad Witch...and Add Violence is the strongest work (and my most favourite of all 3). As for Not The Actual Events, I think there are some strong elements to it, but I do feel like Trent threw some garbage in there too as a "fuck you" to the current affairs and political climate in Trump's America. I know he doesn't like to get too political in his records, but I feel fatherhood and ageing has influenced his outspoken nature and worldview of late. My least favourite piece of the trilogy is Bad Witch. Funnily enough, I usually hate the songs that go on to be singles. They always jibe with my tastes. I remember feeling this way about Closer as a single, about With Teeth as the lead single on that album...I just seem to enjoy the works that are less mainstream. I'm spending more time with the music still, but I've found there is certainly a sense of anxiety embedded in the work. I feel its deliberate - because of Trent's new found outspokenness on the right wing agenda he is angry with. I do feel he is immature in a political sense. I do feel like he doesn't want to be associated with anything that the Republicans are doing in America today. But also, in a way, has Trent ever had to grow up? I'm not so sure. The fame and fortune he attained sheltered him from a lot of the harsh realities of life...sure, he must've battled financially before he got a hit on the radio, but he is a white guy, and therefore, especially in America things come easier for you when you are white. I struggle to understand whether his wife has had an impact on his political stance. And that disappoints me. It disappoints me in anyone, when they lose themselves to their significant other. So anyway, that's my assessment of the whole thing so far.

So original bagging on "Trump's America"...huh...the one where we had the lowest unemployment in history, especially for people of color?
The one where our stock market was "en fuego"?
The one where black leaders actually get personal audiences with the Prez and are listened to?
The one where the regulatory miasma of taxatious bullshit is reigned in?
An AWFUL place this must be, I should stop focusing on discomfiting facts and let Satan's hyper-emotional nitwittery wash over me like the River Styx...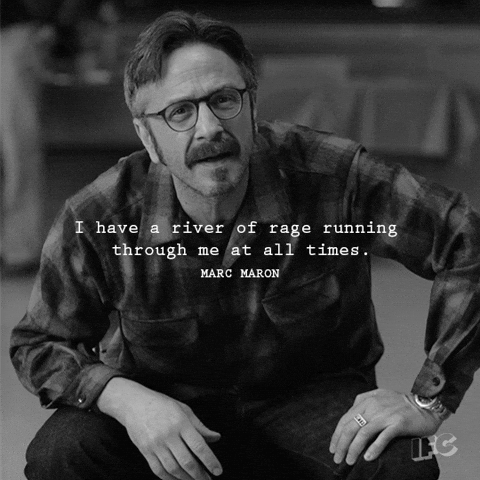 I don't think there are but a handful of "musicians" out there hwo have a Goddamned clue what is going on in this nation and how quickly their precious
right to "free speech"
will be torn from them by the fascistic Demotards like the skin from a Cennobite initiate...